Details Matter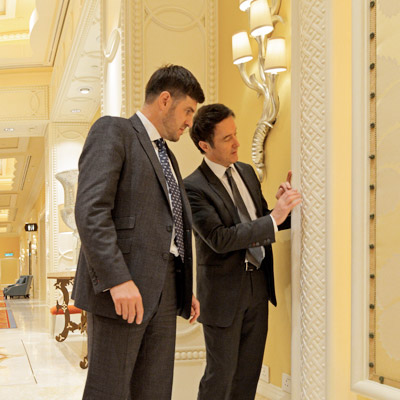 Icon Projects is intrinsically in tune with the experience of each hotel and casino guest who visit properties we've designed and built. At Icon Projects, we don't just focus on the bigger picture, we also have an innate attention to detail focusing on the smallest of construction quality and finish. We employ the best, most skilled local contractors who are superior at their trades.
Our subcontractors know that to continue working on our projects, and to receive the most rewarding contracts, we expect and inspect every detail of their work. We pay close attention to characteristics on jobsites many contractors may not notice or even understand.
Why does this matter? Guests frequenting Macau hotel and casino resorts will notice your fine points in design and architecture and will remember these perks as they decide whether or not to return. At Icon Projects, we want to help casino and hotel owners create a magical vacation experience by ensuring a facility is flawless in every regard. This brings our clients one step closer to happy guests who return year after year, month after month. That's why attention to detail is so important to us – because we know it's important to our clients' guests.
---